A COLLECTION OF WORTHY SCIENTIFIC EPONYMS (ARRANGED ALPHABETICALLY)
The Science Creative Quarterly is happy to present a growing list of scientific eponyms as first initiated by the efforts of Samuel Arbesman and The World's Fair. Please feel free to email us if you wish to add to this list (tscq@interchange.ubc.ca).
– A –
Arbesman Limit (keywords: science, eponym, immortality)
… the maximum number of concepts or ideas that can be named after a single person
---
– D –
Drugmonkey Scale (keywords: drugs, reaction to blog post, neuropsychology)



link
---
– F –
Fox Paradox (keywords: genomics, ethics)
Just because we've sequenced your genome, we don't necessarily know your name.
Some notable exceptions:
Craig, James, Susie, Cinnamon, Twilight, Glennie, and RJF#256
link
---
– G –
Gorton's Measure (keywords: marine life, edibility)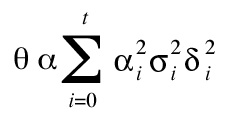 link
– – –
Gorton's Constant (gamma) (keywords: marine life, edibility, lemon, butter)



link
---
– H –
Higgins-Levinthal Dictum (keywords: blog post, obnoxious content, comments)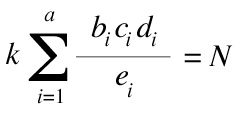 link
---
– J –
Justapie's Constant (keywords: computers, script, sign mistakes)
J = maximum number of lines of computation that can be done without sign mistakes
---
– N –
Ng's Score (keywords: cup holders, transportation, social value)



link
---
– O –
Orzel Teammate Desirability Factor (TDF) (keywords: basketball, player assessment)



link
---
– R –
Redfield Factor (keyword: DNA, mass)
The number of kilobase pairs in a gram of DNA: 1018
– – –
Rowan Sarchasmic Index (keywords: sarcasm, irony, the British)


And accompanying ironic susceptibility value:



link
---
– S –
Sack's Baby-Pants Index
(keywords: infant wear, comfort, cost, futility)

link
– – –
Sciencewoman's Law (keywords: post frequency, work, kids, life)



link
– – –
Semeniuk-Bjorge-Colby Score (keywords: sex, hairyness, pity)



link
– – –
Stemwedel Index of Luddite Nature (keywords: luddite, technology)



link