HEIGHT OF CHRISTMAS TREE DRAWINGS AS A FUNCTION OF TIME: THE STUDY
(Conclusion: the drawings get bigger at xmas time)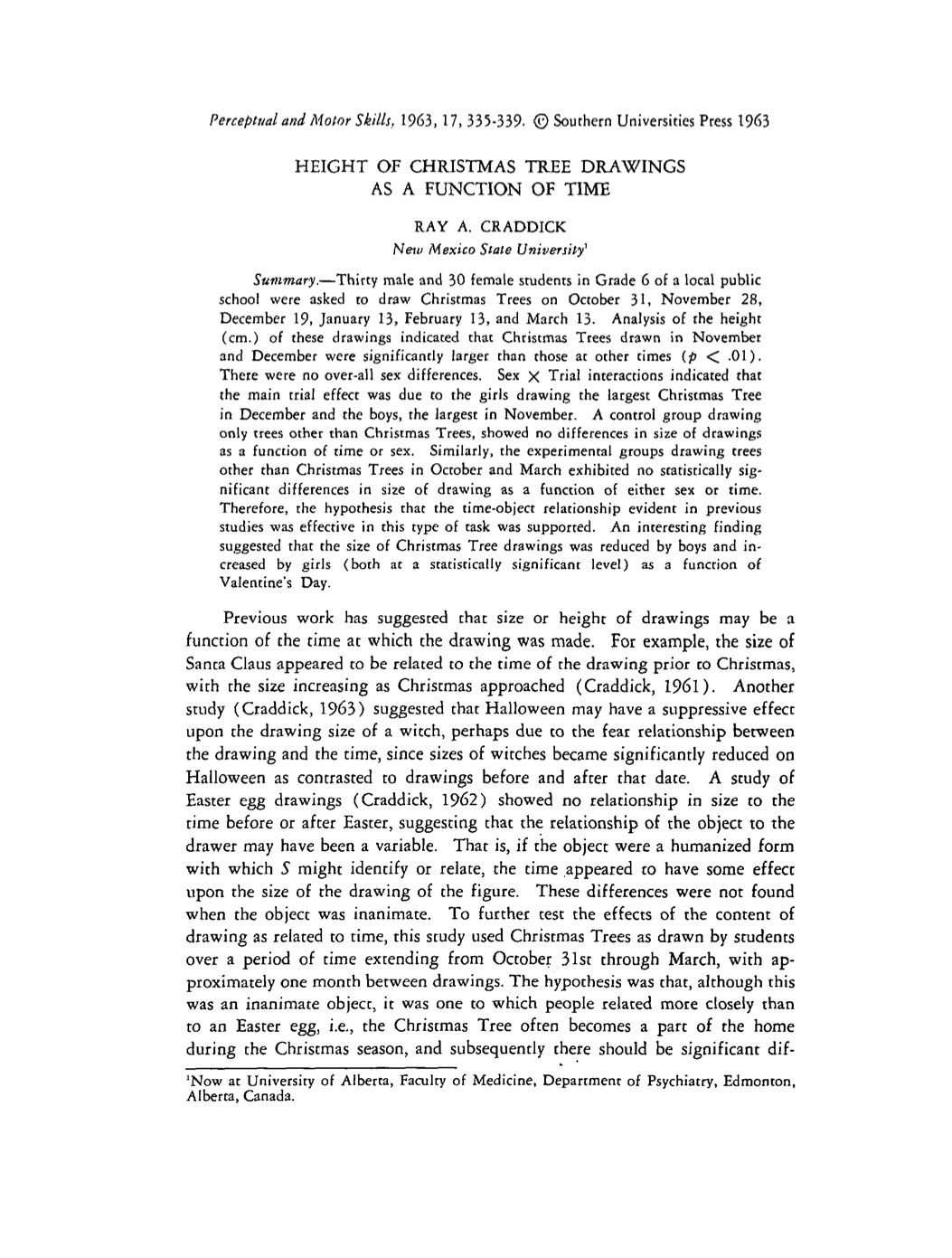 Summary. Thirty male and 30 female srudents in Grade 6 of a local public school were asked to draw Christmas Trees on October 31, November 28, December 19, January 13, February 13, and March 13. Analysis of the height (cm.) of these drawings indicated that Christmas Trees drawn in November and December were significantly larger than those at other times (p < .01). There were no over-all sex differences. Sex x Trial interactions indicated that the main trial effect was due to the girls drawing the largest Christmas Tree in December and the boys, the largest in November. A control group drawing only trees other than Christmas Trees, showed no differences in size of drawings as a function of time or sex. Similarly, the experimental groups drawing trees other than Christmas Trees in October and March exhibited no statistically significant differences in size of drawing as a function of either sex or time. Therefore, the hypothesis that the time-object relationship evident in previous studies was effective in this type of task was supported. An interesting finding suggested that the size of Christmas Tree drawings was reduced by boys and increased by girls (both at a statistically significant level) as a function of Valentine's Day.