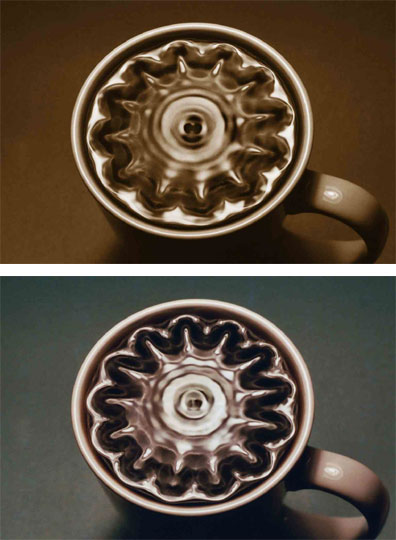 Similar visually to the mandala images, these are cups of coffee vibrating at (top) and near (bottom) a normal mode frequency – coffee a la mode.
The resonance phenomenon shown in these coffee cup images is similar to Cymatics and Chladni patterns on a circular plate. Although the lines in Chaladni figures are nodes, the bright areas in the coffee images are anti-nodes. (The coffee cups are vibrating at approximately 20Hz).
These coffee images were created for a photo competition.