JOURNAL CLUB FIND: YOU WANT FRIES WITH THAT?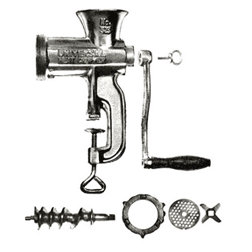 REFERENCE:
In Vitro-Cultured Meat Production. (2005) P.D. Edelman, D.C. McFarland, V.A. Mironov, and J.G. Matheny. Tissue Engineering 11: p659
ABSTRACT:
Although meat has enjoyed sustained popularity as a foodstuff, consumers have expressed growing concern over some consequences of meat consumption and production. These include nutrition-related diseases, foodborne illnesses, resource use and pollution, and use of farm animals. Here we review the possibility of producing edible animal muscle (i.e., meat) in vitro, using tissue-engineering techniques. Such "cultured meat" could enjoy some health and environmental advantages over conventional meat, and the techniques required to produce it are not beyond imagination. To tissue engineers this subject is of interest as cultured meat production is an application of tissue-engineering principles whose technical challenges may be less formidable than those facing many clinical applications.