WRITE SOMETHING SCIENCE-Y AND WIN ONE OF TWO IPOD NANOS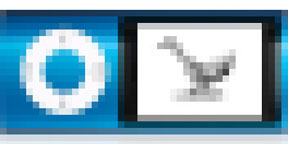 – – –
Ahhhh…
The summer is over, and although we seem to be generally slowing down with age, we still have some gumption in us. Consequently, we feel that it is that time of year to dust off the keyboard, renew our lists, and maybe get down to writing that science masterpiece you've been saving up for.
In any event, we thought it worthy to provide a little bait to this endeavour. We would offer a trinket of prizes – two iPod nanos to be exact – for submissions that come our way over the next academic year.
That's right – you heard us… Submit away. And maybe you'll get published and win an iPod!
– – –
Anyway, details (for those that like details) are as follows. Deadline for submission at tscq@interchange.ubc.ca is April 30th, 2010. Two iPod nanos up for grabs (the ones with the smaller harddrives), and colour dependant on availability. Winners announced in early May, far away though that may seem.
Happy science writing!