HELIUM PILLS FOR REINDEER AND OTHER TRICKS OF THE CHRISTMAS TRADE
Other kids may be convinced that Santa Claus uses some kind of Christmas magic to get the job done. Not my offspring.
They have told me that obviously, Santa is putting his trust in science. (And also technology. But the holidays are no time for ugly spats about disciplinary boundaries.)
From the younger offspring: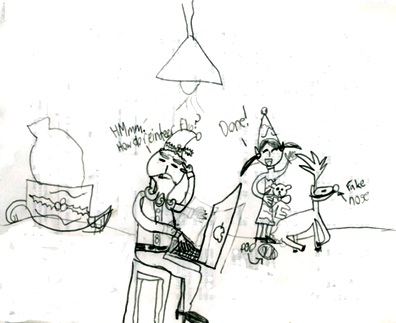 Santa needed to do research, of course, to work out the details of flying reindeer. Apparently, much of this was online research. (Also, it looks like Santa uses a MacBook.)
From the elder offspring, two items science relies on: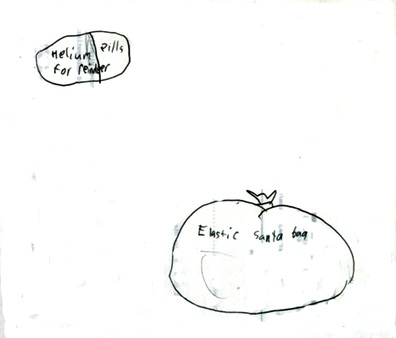 The elastic in that bag must be especially stretchy.
I'm a little leery of those helium pills. If they contain solid (or even liquid) helium, then they would expand quite a lot in the reindeer's stomach. I doubt that would be comfortable.
Apparently, Santa's other gadgets are proprietary.
(Reprinted from here.)