JOURNAL CLUB FIND: I SEE DEAD PEOPLE
It's reading week!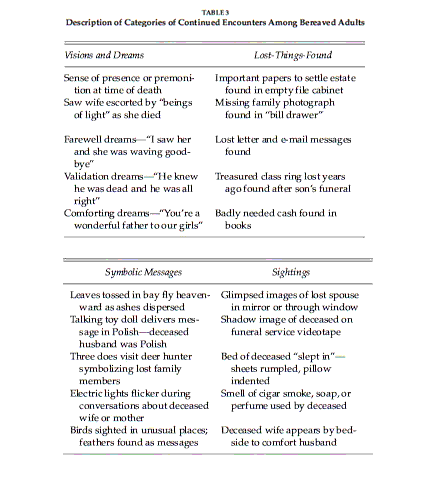 REFERENCE:
Continued Encounters: The Experience of After-Death Communication (2005) Journal of Holistic Nursing, 23, 191-207 (1st page pdf)
ABSTRACT:
Purpose: To analyze and categorize the various forms of after-death communication (ADC) and describe the effects on the bereaved. Method: In this qualitative descriptive study of 9 men and 9 women, data were collected during in-depth interviews using the Grief and Mourning Status Interview and Inventory and semistructured interview questions. Transcripts of the interviews were analyzed and coded for content. Findings: Four categories of ADCs were identified: (a) visions and dreams, (b) lost-things-found, (c) symbolic messages, and (d) sightings. Both men and women experience ADCs; however, women are more likely to discuss the events with others. Conclusion: Although not every one encounters or recognizes the phenomenon of ADC, it is a common aspect of the bereavement experience. Implications: Nurses and other health care providers have an important role in supporting and educating the public, especially the bereaved, regarding the phenomenon of ADC.