OH LOOK, IT'S THE CANNABIS CARD, AND THE THC CARD… (PHYLO PHYTOCHEMISTRY EXPANSION DECK)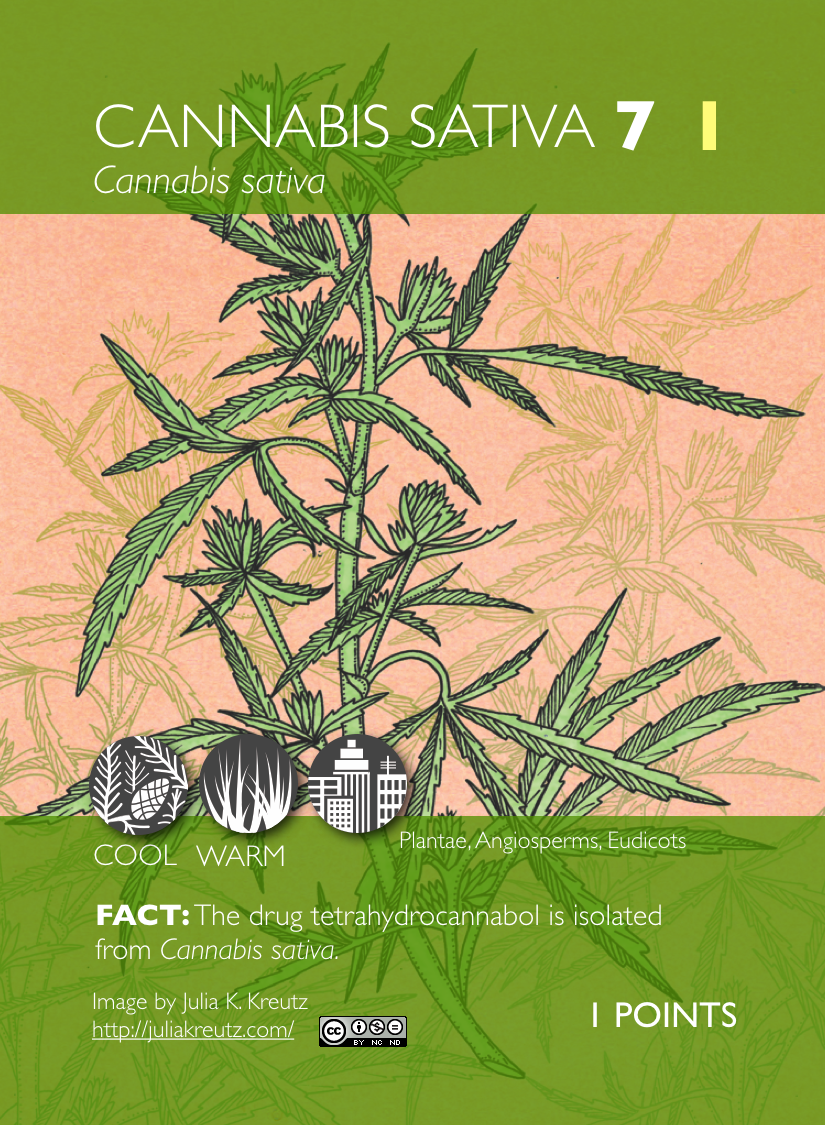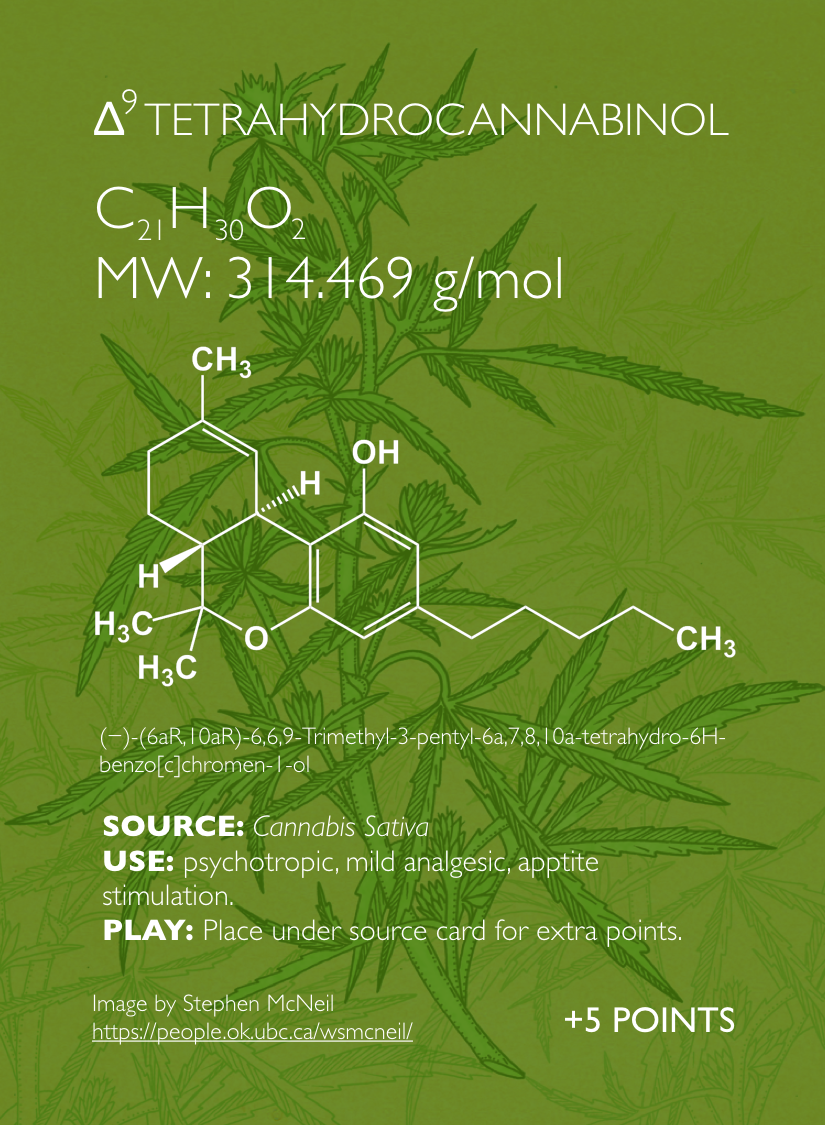 Just a quick word to let you know that our sister site (The Phylo TCG Game) has finally launched the purchasable version of their Phytochemistry Expansion Deck (also available as a free download).
Now you can mix and match potent drugs with the botanical species they were derived from. Anyway, here are the details on how to use, as well as an image showcase of the awesome cards themselves:
Welcome to the PHYLO Phytochemical deck. This is a cool expansion pack that looks at important chemicals derived from plant specimens. In other words, it's not really a standalone playable* PHYLO game but can be used with other PHYLO starter decks.
HOW TO USE:
It's pretty simple. The plant cards can be used as normal SPECIES cards (see http://phylogame.org for full explanation of rules). However, the chemical cards can also be used for one action where they can be played under your matching plant card (and only if the card is yours) – this is worth bonus points! Since the bonus points are significant, your opponent can ask you (at any time) to recall the name of the chemical associated with the plant. If you cannot recall the name (which should be hidden under the plant card), then you will have to discard your chemical card (i.e. you will have to memorize the name of the chemical)!**
CREDITS
Concept and Research: Stephen McNeil – UBCO
Art: Julia K. Kreutz – http://juliakreutz.com/
* You could actually use this deck as a standalone game. Games like memory or go fish could be easily adapted.
** You can also mod these rules. Maybe not just the name is required. Maybe the "uses" or even the ability to sketch the molecule out!
CHECK OUT THE LINK FOR THIS EXPANSION DECK HERE.