The Silencing of Alice Augusta Ball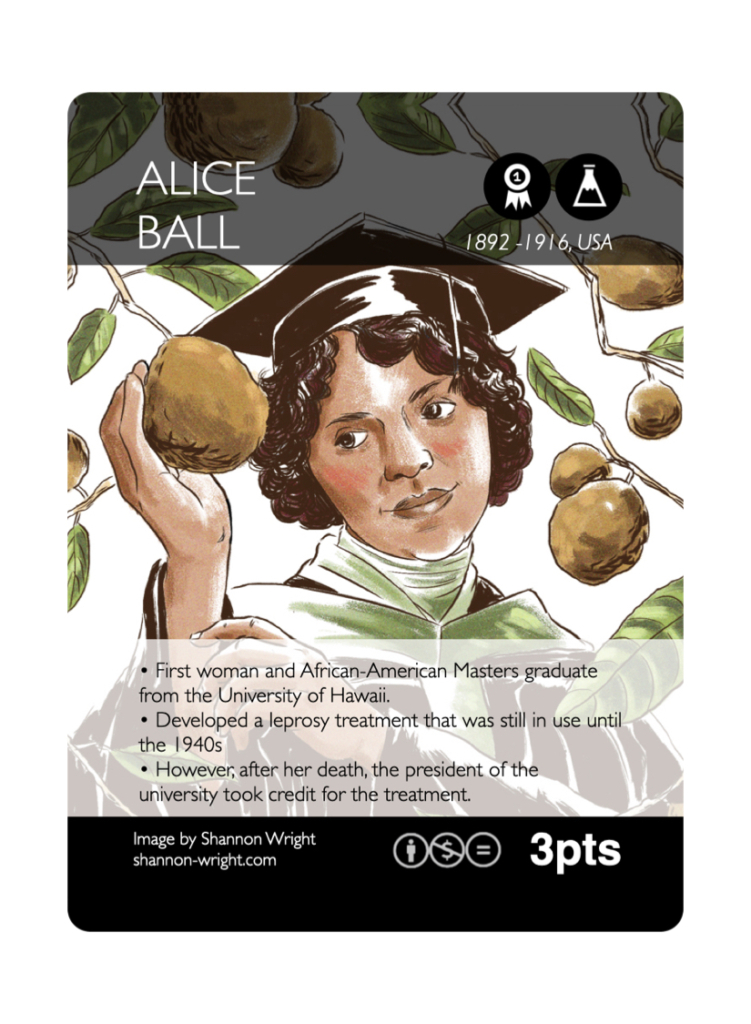 A distinguished scholar and chemist, Alice Augusta Ball (1892 – 1916) accomplished more in her 24 short years than most do in a lifetime. Unfortunately, her revolutionary contributions to medicine went largely unrecognized for nearly 85 years.
Alice graduated from high school at the top of her class in 1910, and by 1914 obtained two bachelor's degrees from the University of Washington in pharmacy and pharmaceutical sciences. With a full scholarship at the University of Hawaii, she completed her master's degree in chemistry, becoming the first woman and first African-American master's graduate at the university in 1915. She then became the first African-American chemistry researcher and professor at the same university.
After graduation, Alice soon began working on a cure for leprosy, also known today as Hansen's disease. Stigmas surrounding this disease marginalized large populations in Hawaii and worldwide. The only known remedy was oil from the chaulmoogra tree, which showed mixed results and negative side effects after oral ingestion.
In 1916, Alice developed a novel method to isolate the active ingredient from the oil, which could be mixed with water and injected directly into the blood stream. Before she could see her work implemented however, Alice died the same year at the age of 24, supposedly from chlorine gas poisoning.
Arthur L. Dean, chemist and president of the University of Hawaii, published Alice's findings under his name, renaming the "Ball Method" to the "Dean Method" despite having no contribution in the development of the cure. The treatment she developed was the most effective cure for leprosy up until the 1940s, but Alice received little to no recognition for her discovery for decades.
In the year 2000, the University of Hawaii gave Alice Ball the credit she was due. A bronze plaque was installed on the school's only chaulmoogra tree to honour her legacy as a pioneer and scholar. She was later awarded the Regents Medal of Distinction in 2007, the most prestigious designation at the university. "Alice Ball Day" is now celebrated in Hawaii every four years on February 29th.
* * *
Card art by the amazing Shannon Wright. You can see more of her artwork at shannon-wright.com.
This Alice Ball card is part of the WWEST Women in STEM trading card game. You can download the game for free here, and watch the "how to play" video here. You can also purchase a professionally printed deck (at revenue neutral prices here). Full details about this STEM game and others, can be found here.