"THE TRUTH IS WORTH MORE THAN AN IPOD," PLUS "AN SCQ WRITING CONTEST EVERY MONTH!"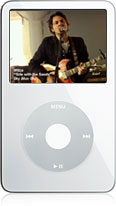 After a much need hiatus over the summer, the SCQ is back for it's third volume. We thought we would begin by making a few announcements, tantamount to the giving away of free stuff. First on the agenda is a oh-so-pretty white 30G video iPod we still have in our possession. Essentially, when Mike won our last contest, he elected to choose the Amazon gift card option, leaving us with this fine piece of electronics.
Consequently, we have decided to give it away to some random person who chooses to link to the truth before December 13th, 2007. We'll be using technorati.com to track linkage, but if you fear you're missing out, please send us a note at tscq@interchange.ubc.ca. Anyway, on the 14th, we'll figure out some random way of choosing a winner, and will then courier the iPod immediately – should make a nice little Christmas bonus.
To get the juices flowing on this, we'll edit the truth accordingly. Maybe get rid of the Star Wars bit (didn't seem to do anything), and will add a line about the iPod. Happy linking and good luck.
– – –
As if that weren't enough, the SCQ has decided to hold a small writing contest every month. That's right, people – every month. Essentially, any submission that makes its way to our pages is a contender – with the one we like the best for that given month, being the victor. These pieces can be anything, serious, not serious, funny, not funny, pretty, not pretty, etc. Oh yes, did we mention, we plan on doing this every month. And the prize – well, we thought a nice science-centric children's book might be a nice touch, especially since we can easily think of 12 we can give out over the whole year. First up, is this book.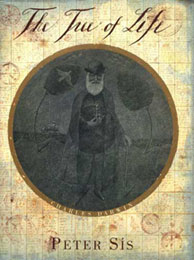 It's called "The Tree of Life: Charles Darwin" and is written and drawn by Peter Sis. It's really quite beautifully done, and more info about it can be found here. Deadline for entries is the end of this September.