ANOTHER BOOK TO WIN: THIS ONE IS CALLED "FOLLOW THE LINE AROUND THE WORLD."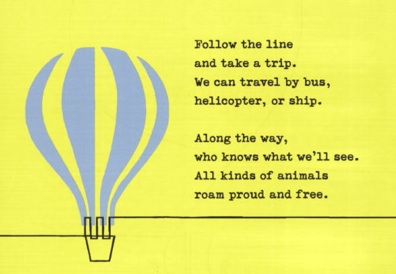 The SCQ is pleased to announce that the winner of the last book was Alex Roger's "Astro I Reference Notes." To keep things rolling a little bit, we would like to present the next book up for grabs. This one is called "Follow the Line Around the World" by Laura Ljungkvist.
We think every reader should submit just for the possibility of owning a book who has an author with such a marvelous last name.
Anyway, like before any kind of submission will do, and please send on your good material to tscq@interchange.ubc.ca (deadline is October 15th).