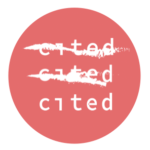 Note that this podcast episode is part of a series on the various secondary effects of the COVID-19 pandemic. Click here to see more on their wesbite.
* * *
The brutal public lynching of George Floyd has sparked a rebellion against police violence and systematic racism. The mostly peaceful protests are courageously rising up, while the police respond with unrelenting force. This all-out war against the American people tells us much about the government's priorities; while nurses struggle to get basic protective equipment to fight the COVID-19 pandemic, over-funded police forces patrol American streets in expensive military gear.
"I can't breathe" is really the perfect chant for this moment. African Americans can't breathe because the police put knees on their neck, but African Americans also can't breathe because they die disproportionately from COVID-19. That's the direct result of environmental racism; that's toxic dumping and pollution, food deserts, and disinvestment in African American communities. This week, we connect police brutality, environmental racism, and COVID-19. And we ask: what does this mean for the environmental movement?
First, we call Robert Bullard, the father of environmental justice, and have him connect the dots for us. Then, Emily Atkin, climate journalist and writer/podcaster at Heated, calls out the mainstream environmental movement for its history of anti-black racism. Finally, Bill McKibben, perhaps the most influential environmentalist on the planet, tells us what COVID-19 means for the future of the planet.
* * *
Credits: Hosted by Gordon Katic and produced by Jay Cockburn, with music from Mike Barber. David Tobiasz is our production manager, and Polly Leger helped out with web and marketing.