Euphemia Haynes: Fighting the Track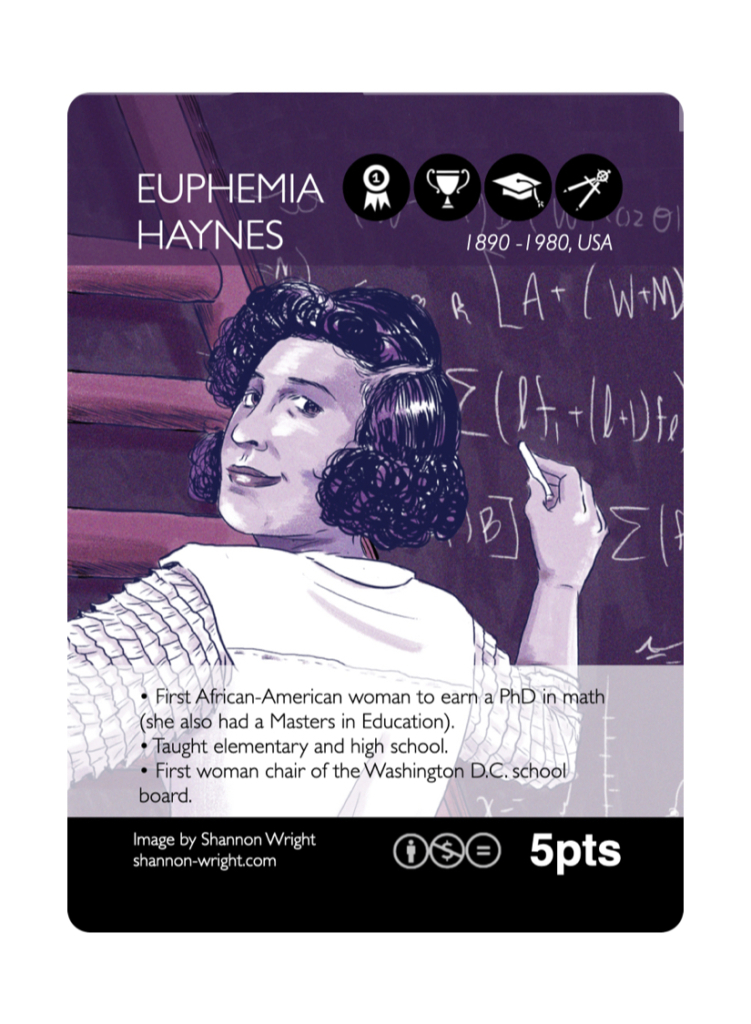 Euphemia Haynes (1890-1980) was an African-American mathematician, educator and activist. She attended Smith College in Massachusetts and earn her Bachelor of Arts degree in mathematics in 1914, also later obtaining a Master of Arts degree in education from the University of Chicago in 1930.
That same year, she became a professor at Miner Teachers College, where she founded the college's mathematics department. Here, she was the head for nearly thirty years; focusing on the education of African-American teachers. During this time, she also went back to school and obtained her PhD in mathematics from Catholic University in 1943, making her the first African-American woman to ever hold this credential.
She spent 47 years teaching in public elementary and high schools and became the first woman to chair the DC School Board. She was an active and outspoken critic of the "track system," which sorted students into either academic or vocational programs depending on their early academic achievements. Once in these trajectories, students were not able to change their educational "track" even if their interests and achievements changed over time.
To her and others, this represented and led to a form of segregation that was allowed to persist after the Supreme Court outlawed segregated public education in 1954. She believed that this process disproportionately discriminated against black and poor students. In 1967, while Euphemia was the president of the DC School Board, the track system and its de facto segregation were abolished.
After her retirement, Euphemia became active in Catholic organizations. She was president of the Washington Archdiocesan Council of Catholic Women, and served on the board of Catholic Charities and as member of the D.C. branch of the National Conference of Christians and Jews. She earned a Papal medal, Pro Ecclesia et Pontifex in 1959, for her service to the church and to her community.
Her distinguished career in mathematics and education, and her activism and public service for her community and the public school system in Washington speak to who Euphemia was at her core. Her work ethic, passion for teaching, and her bravery for standing up against the injustices and discrimination of the time are what she is remembered for.
* * *
Card art by the amazing Shannon Wright. You can see more of her artwork at shannon-wright.com.
This Euphemia Haynes card is part of the WWEST Women in STEM trading card game. You can download the game for free here, and watch the "how to play" video here. You can also purchase a professionally printed deck (at revenue neutral prices here). Full details about this STEM game and others, can be found here.